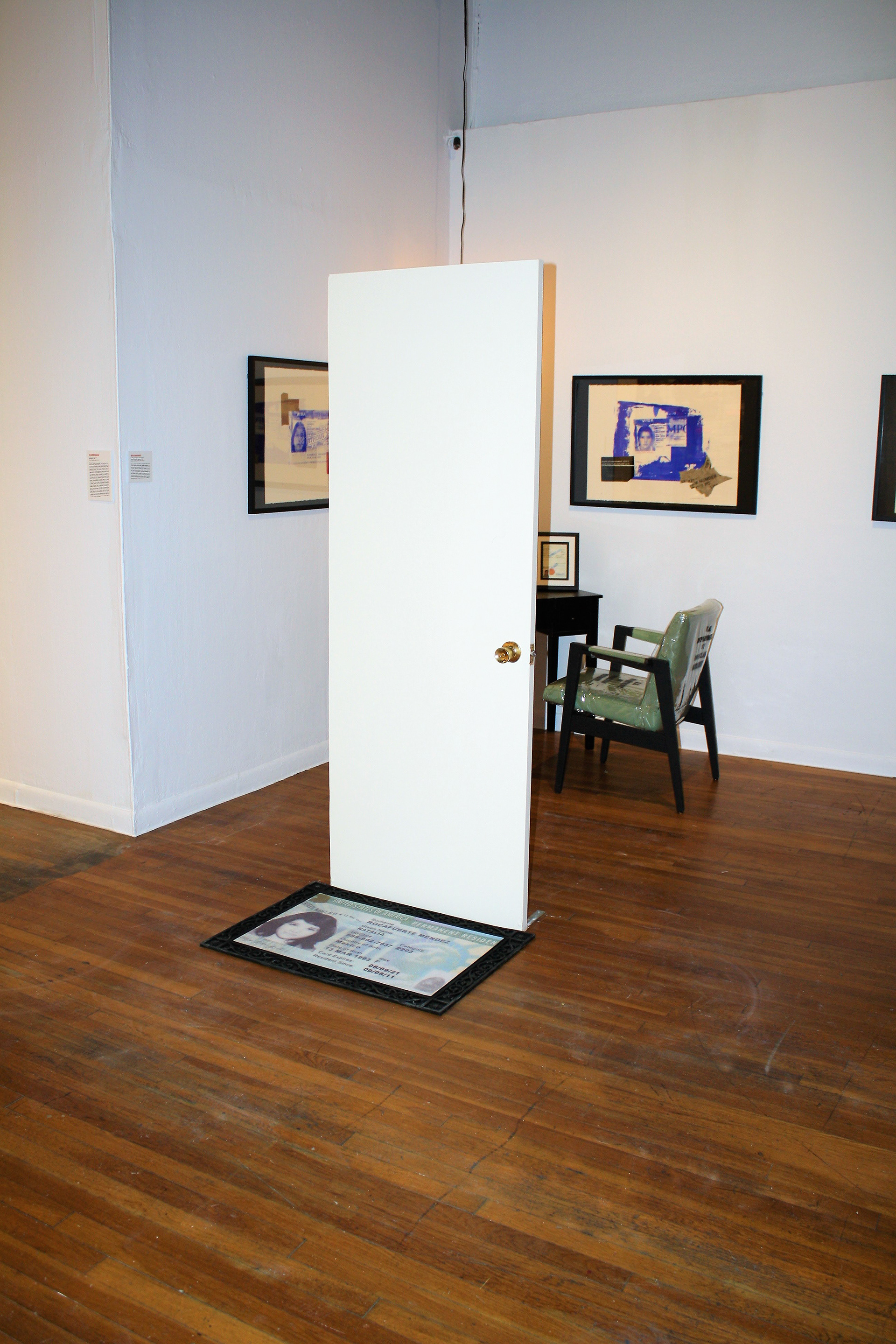 Natalia Rocafuerte (b. 1993)
Home Is Where My Papers Are (2018)
Exhibited at Mexic-Arte Museum
Young Latinx Artists 23: Beyond Walls, Between Gates, Under Bridges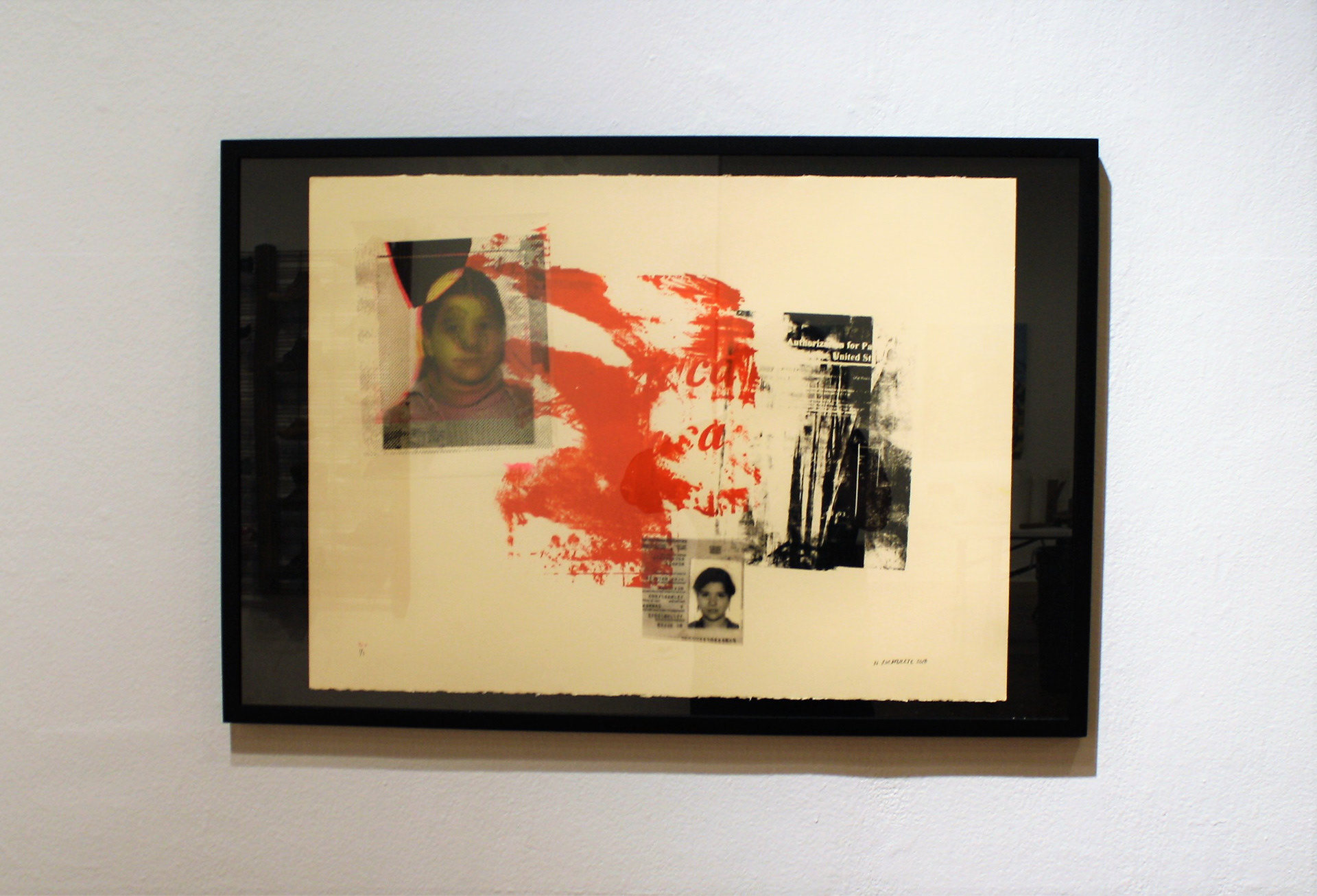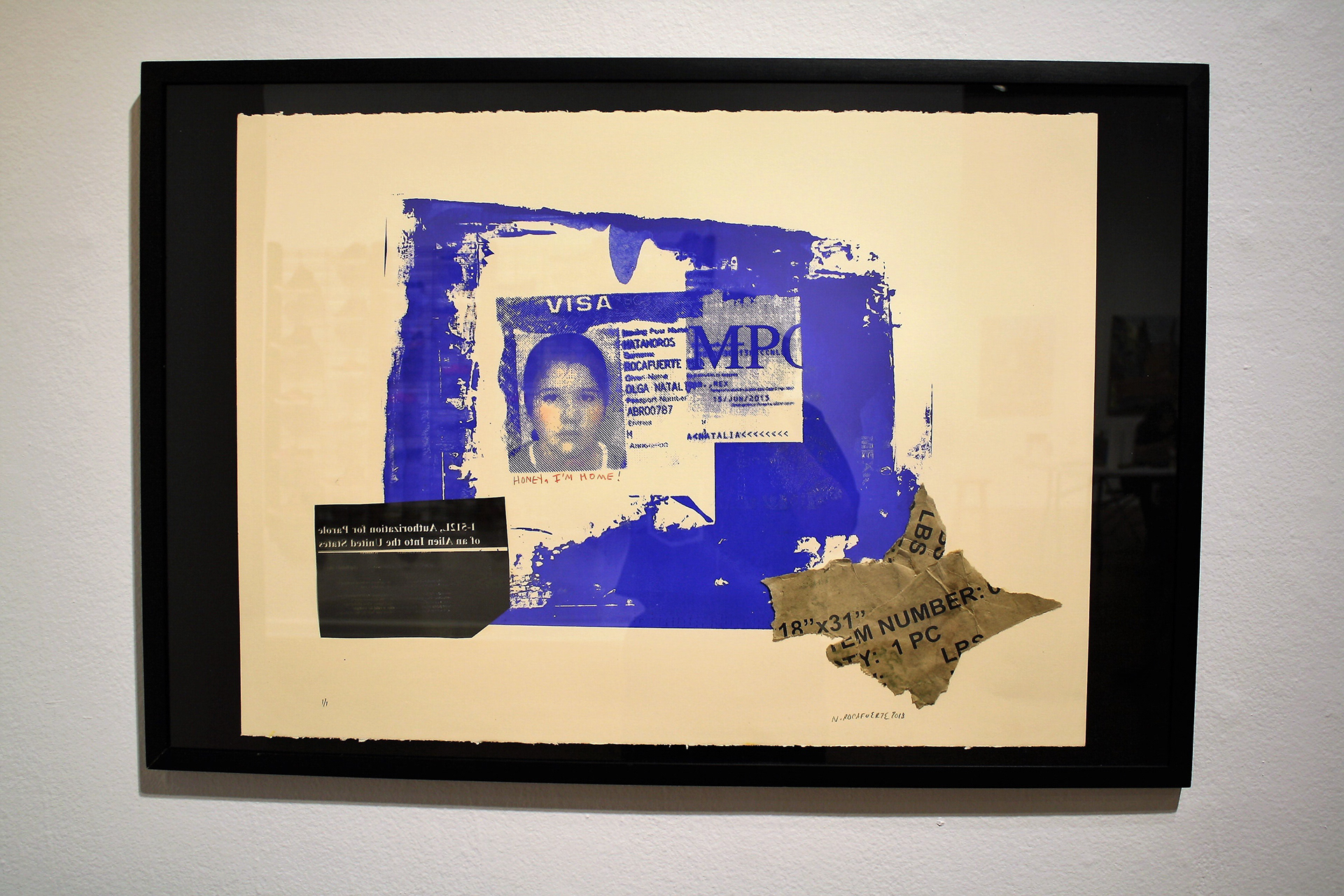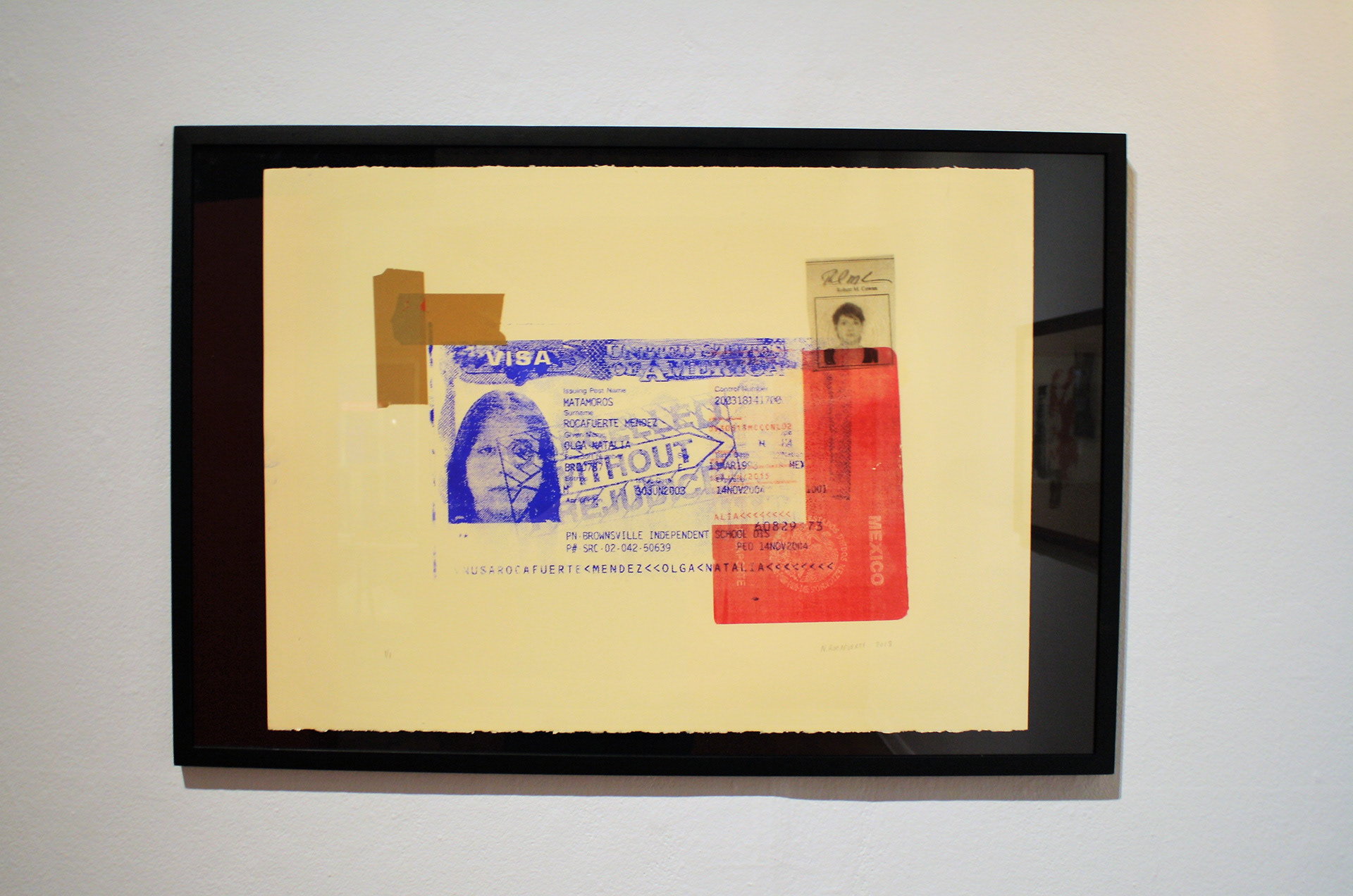 When personally reflecting my own relationship to Texas and Mexico, I created a multimedia installation entitled "Home is Where My Paper's Are" and developed an expressive printing series with my entire collection of immigration paperwork. Much like in other installations, I played with the form and size of the reproduction of my paperwork creating a puzzle piece out of a Naturalization N-400 form and a Green Card welcome mat snug at the foot of a floating door. My process was to visually acknowledge the spatial weight my immigration status held on me.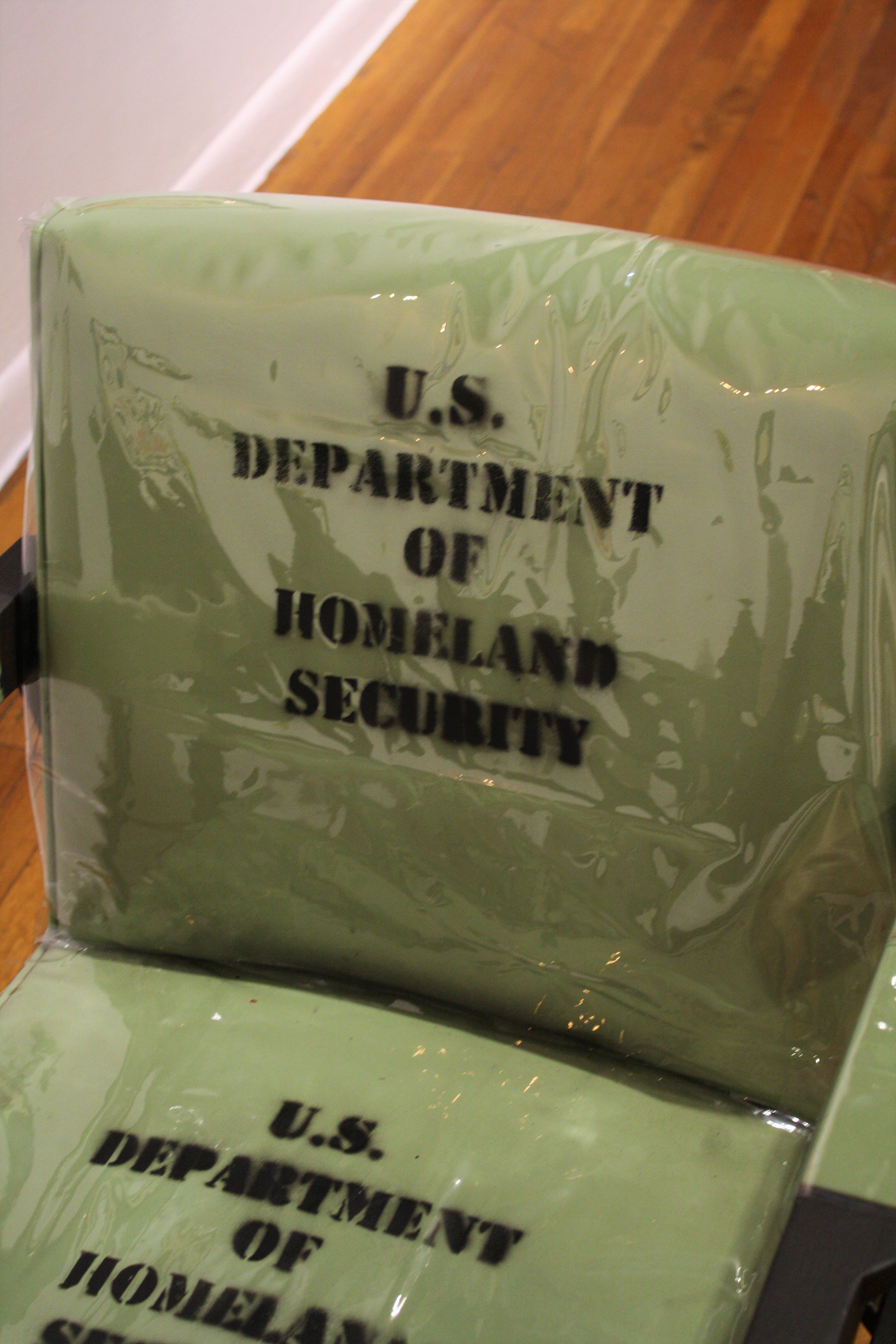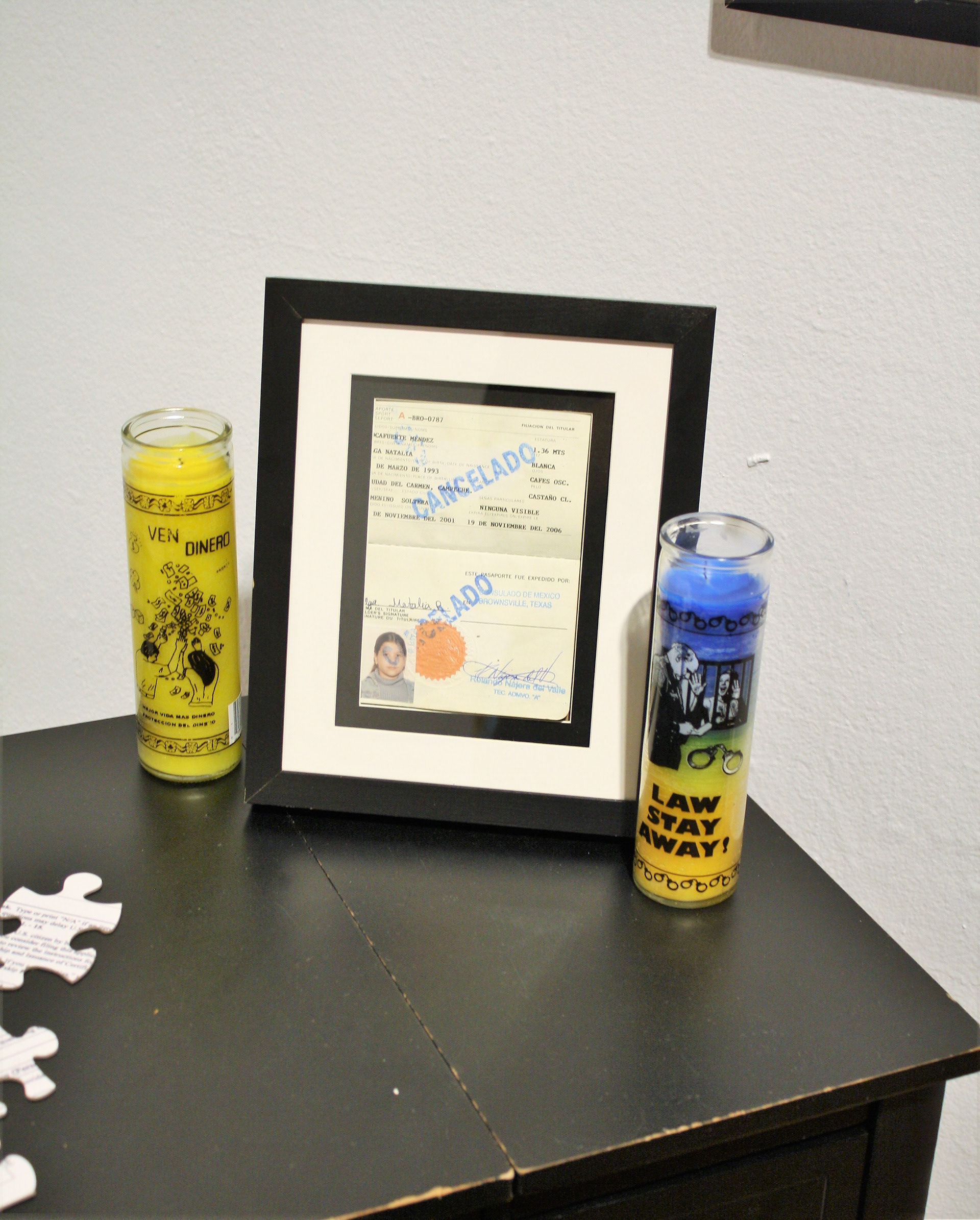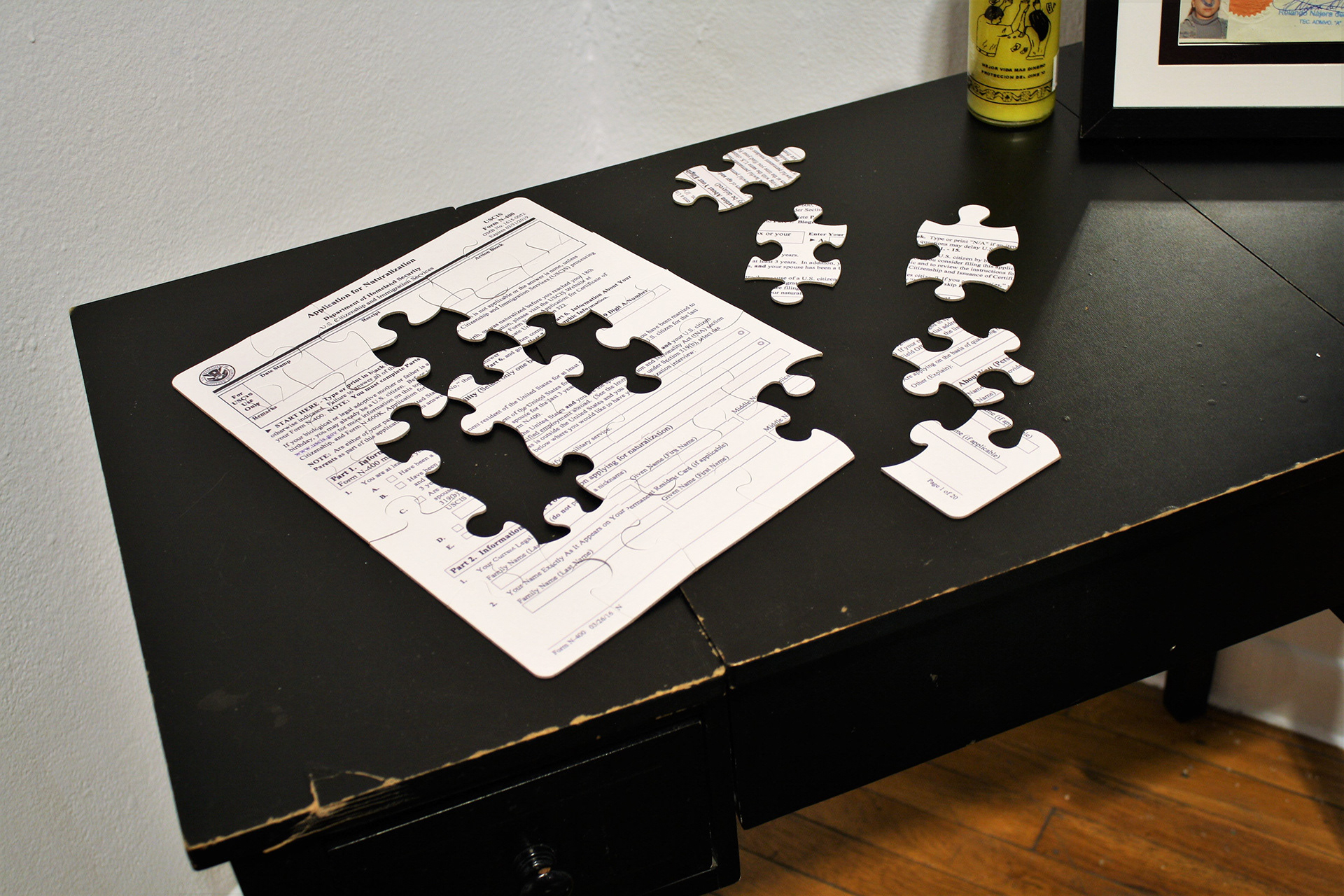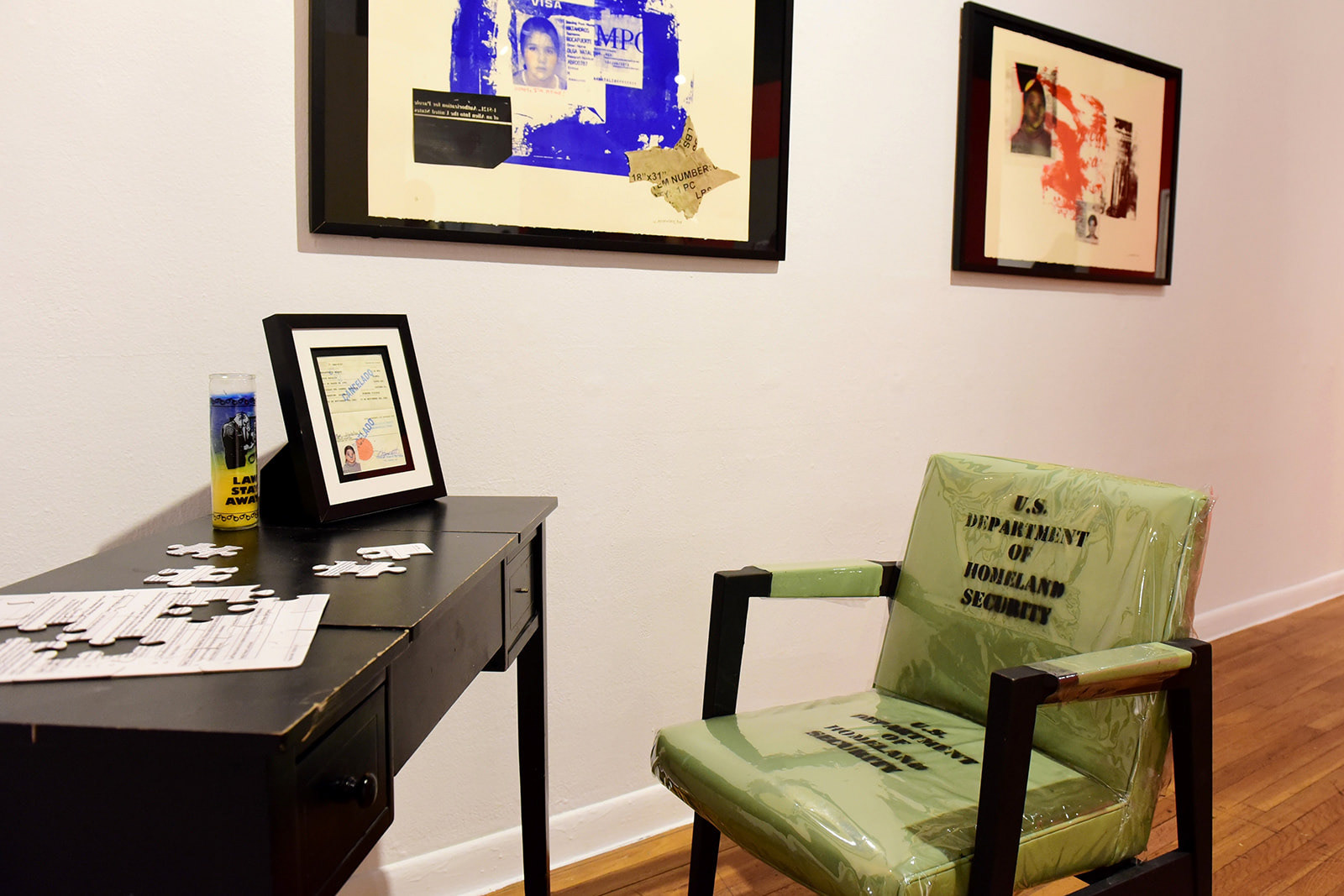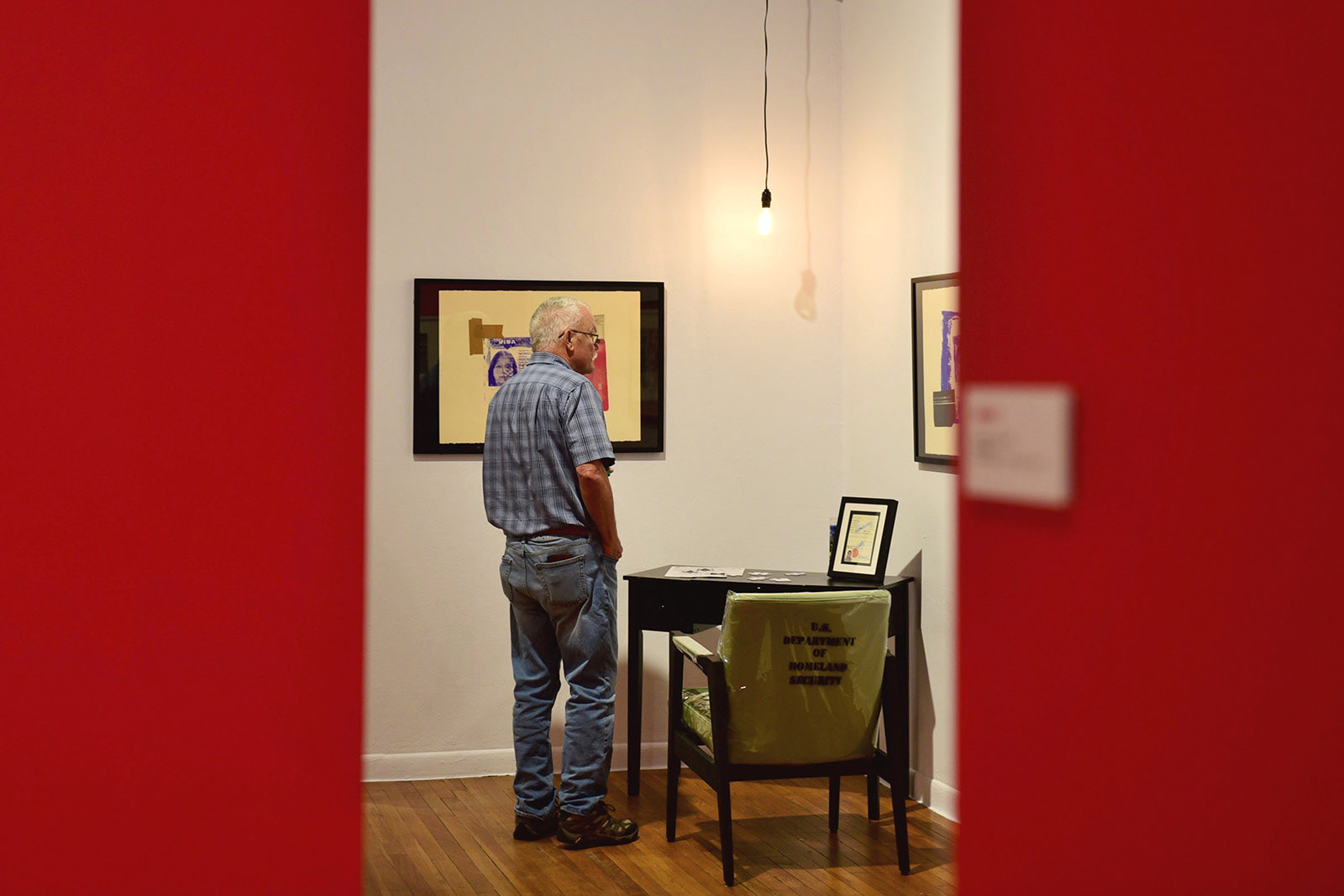 Photos by ©Melanie DeMartinis