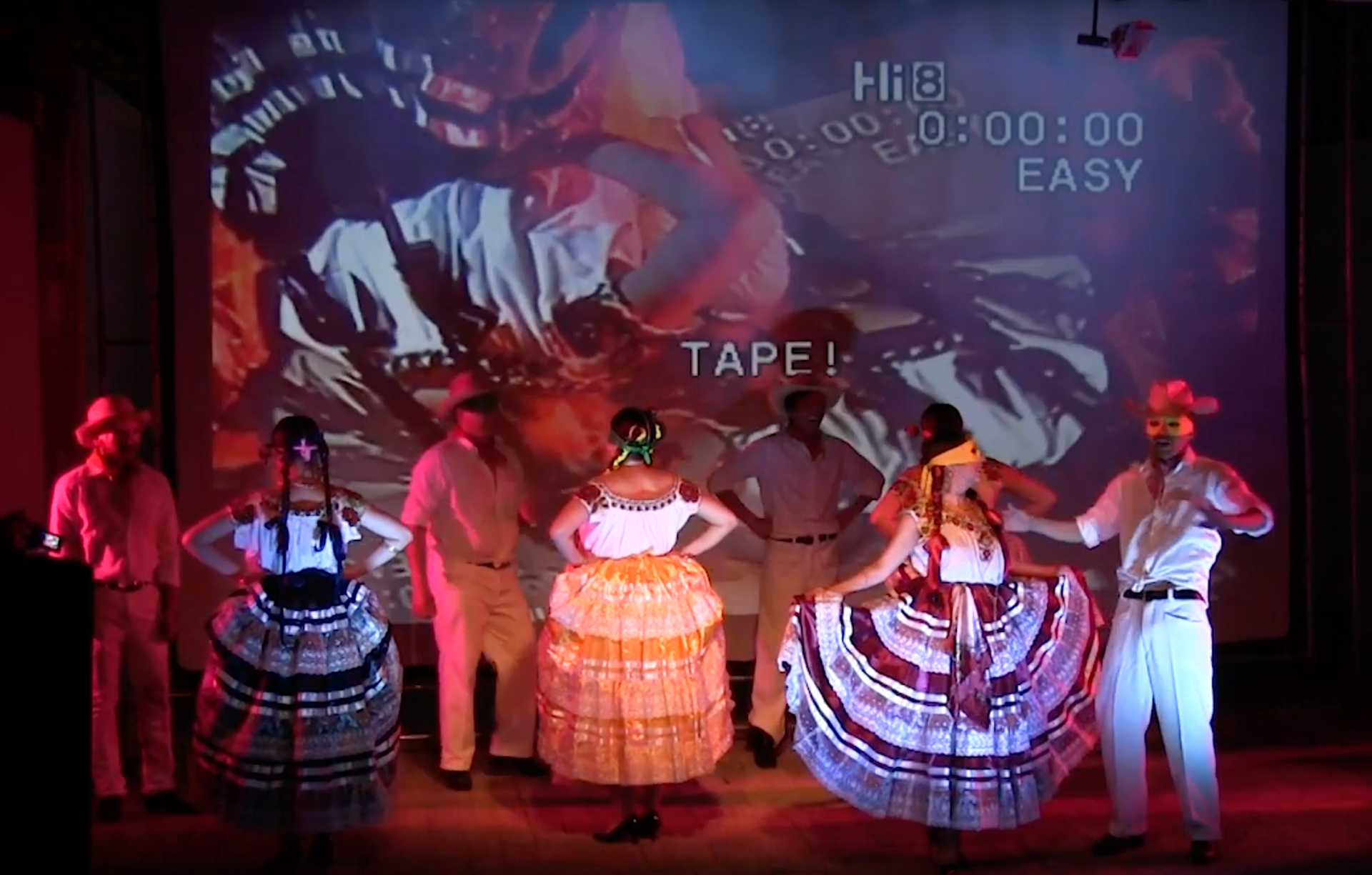 Museum of Human Achievement, 2019
Future Traditions is a multimedia festival that explores digital technology as a collaborative tool for extending and facilitating traditional Latin American music and dance in the 21st century. Traditional dance and music groups are invited to actively collaborate with multimedia artists to expand and re-imagine existing cultural practices while artists already working within these mediums present new works. The festival is a platform for creating new discourses around intersections between technology, experimentation, and tradition while working toward cultural equity.
Rocafuerte uses a camcorder and projector creating a video loop of the dancers on stage.  Visuals are included through an analog video mixer or vintage cartoons, video synth waves and a live feed.
Merging traditional dance and experimental analog video, Oaxaca Arte En Movimiento and Natalia Rocafuerte collaborate on El Baile de Pinotepa Nacional. The couple dancers with masks and bandanas paired with psychedelic visuals, illustrate a crossing between a masquerade ball and a folk dance describing the coupling of animals in the spring.