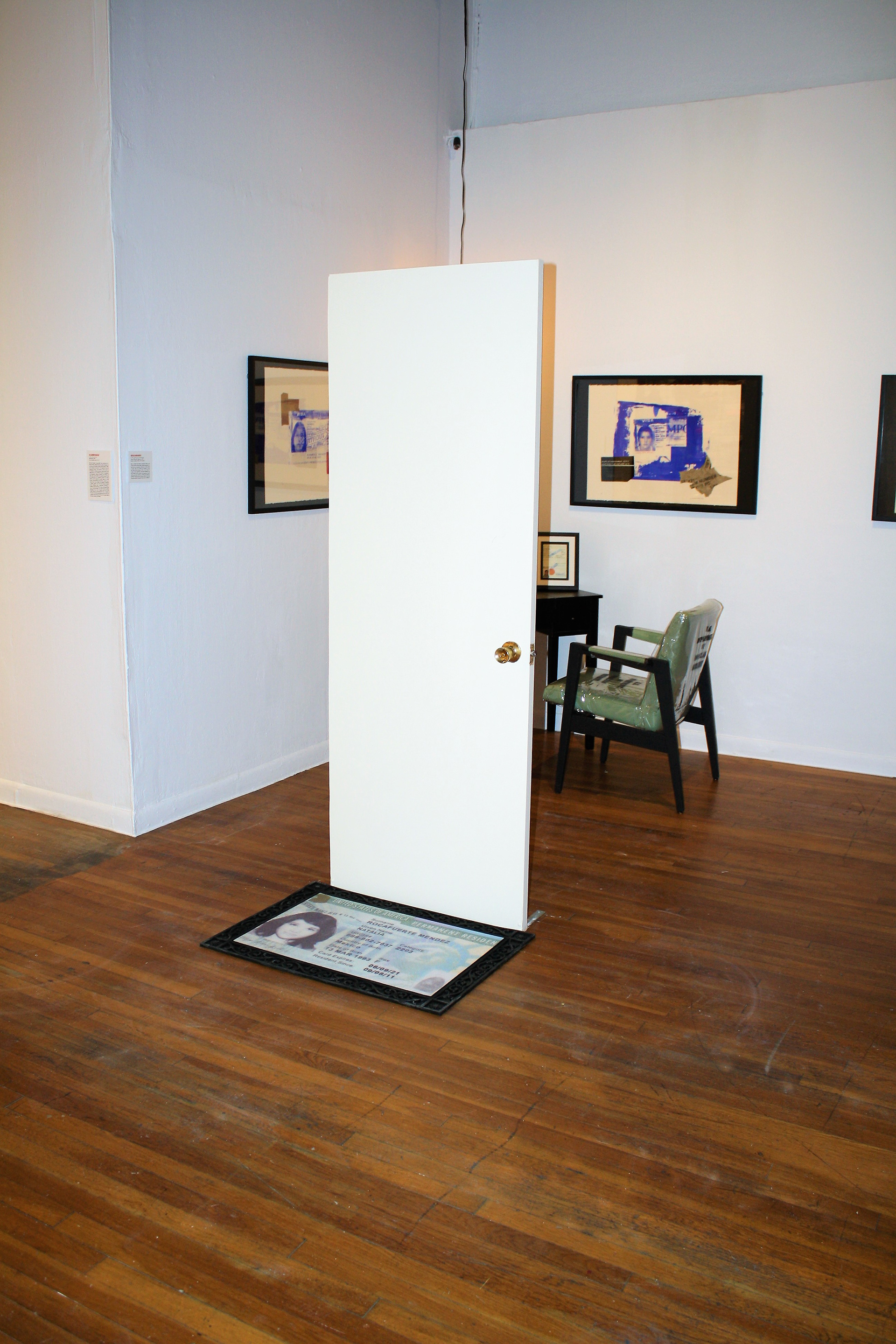 Natalia Rocafuerte (b. 1993)
Home Is Where My Papers Are (2018)
Exhibited at Mexic-Arte Museum
Young Latinx Artists 23: Beyond Walls, Between Gates, Under Bridges 
Artist talk on Home Is Where My Papers Are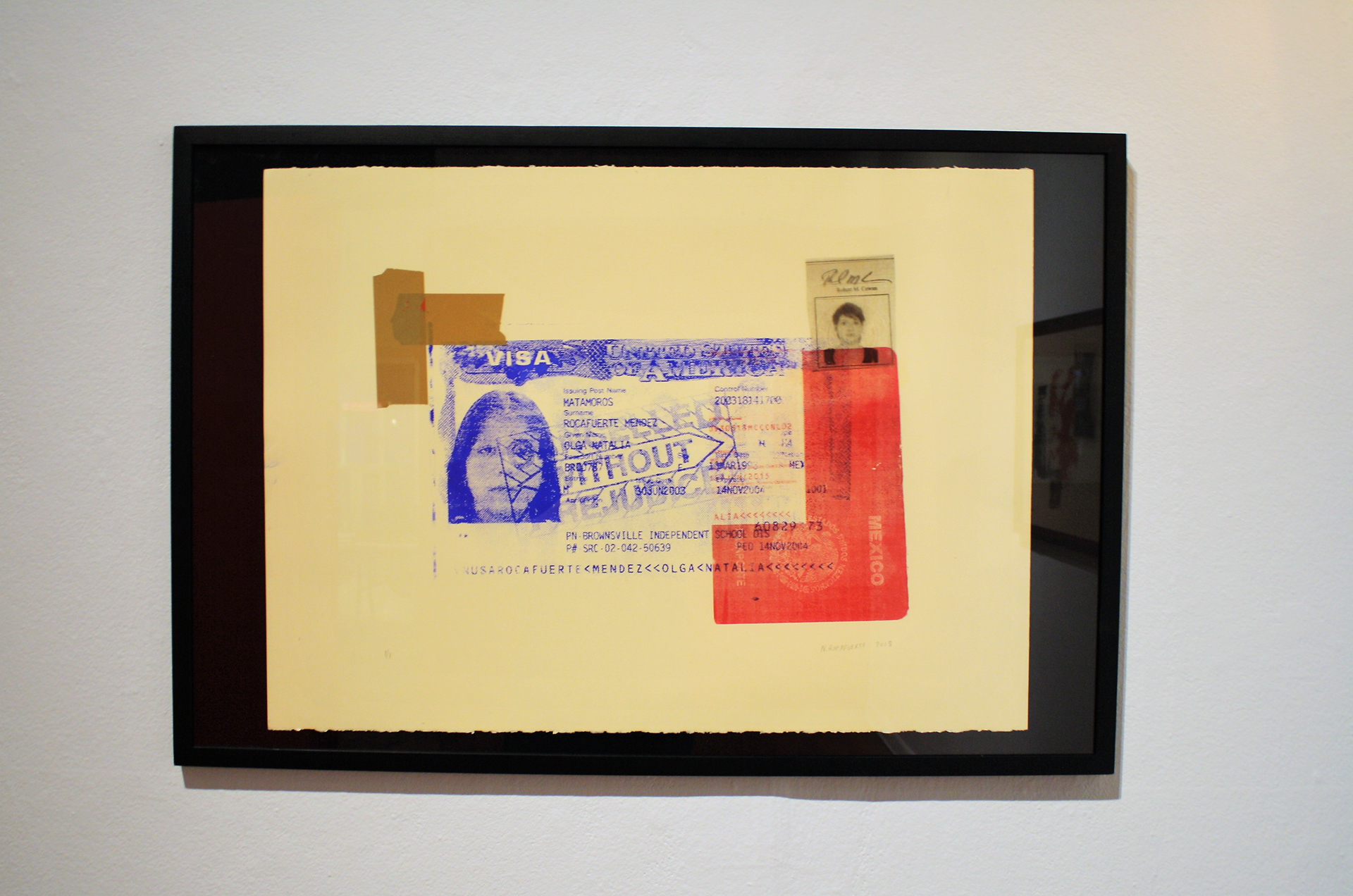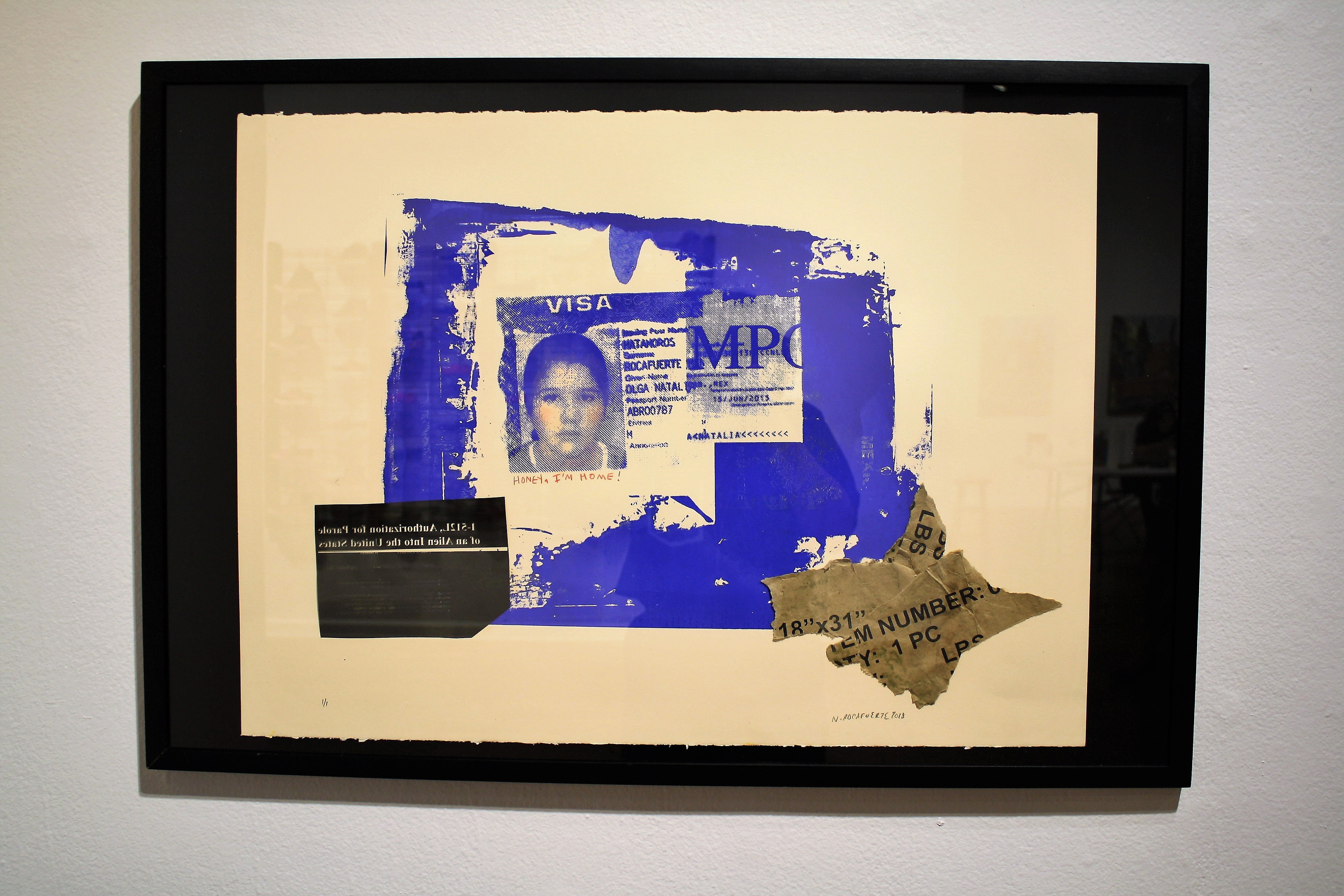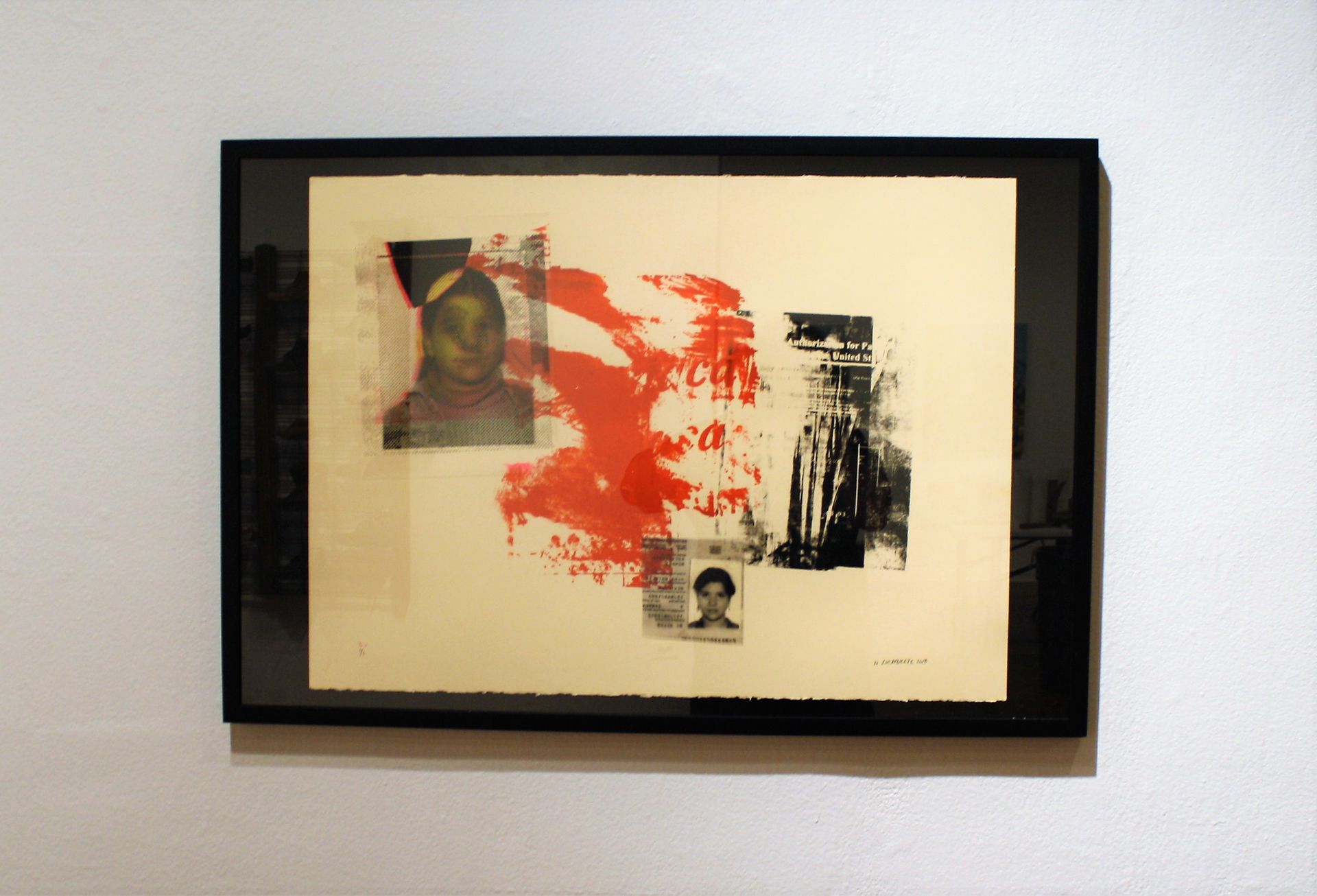 Always the other, always working.
I never realized just how different things are for others.
I use a special card to call my family, all sitting thousands of miles away.
Always hoping the day will come (a special paper in the mail)
No tie to the land,

Never allowed to pick an identity.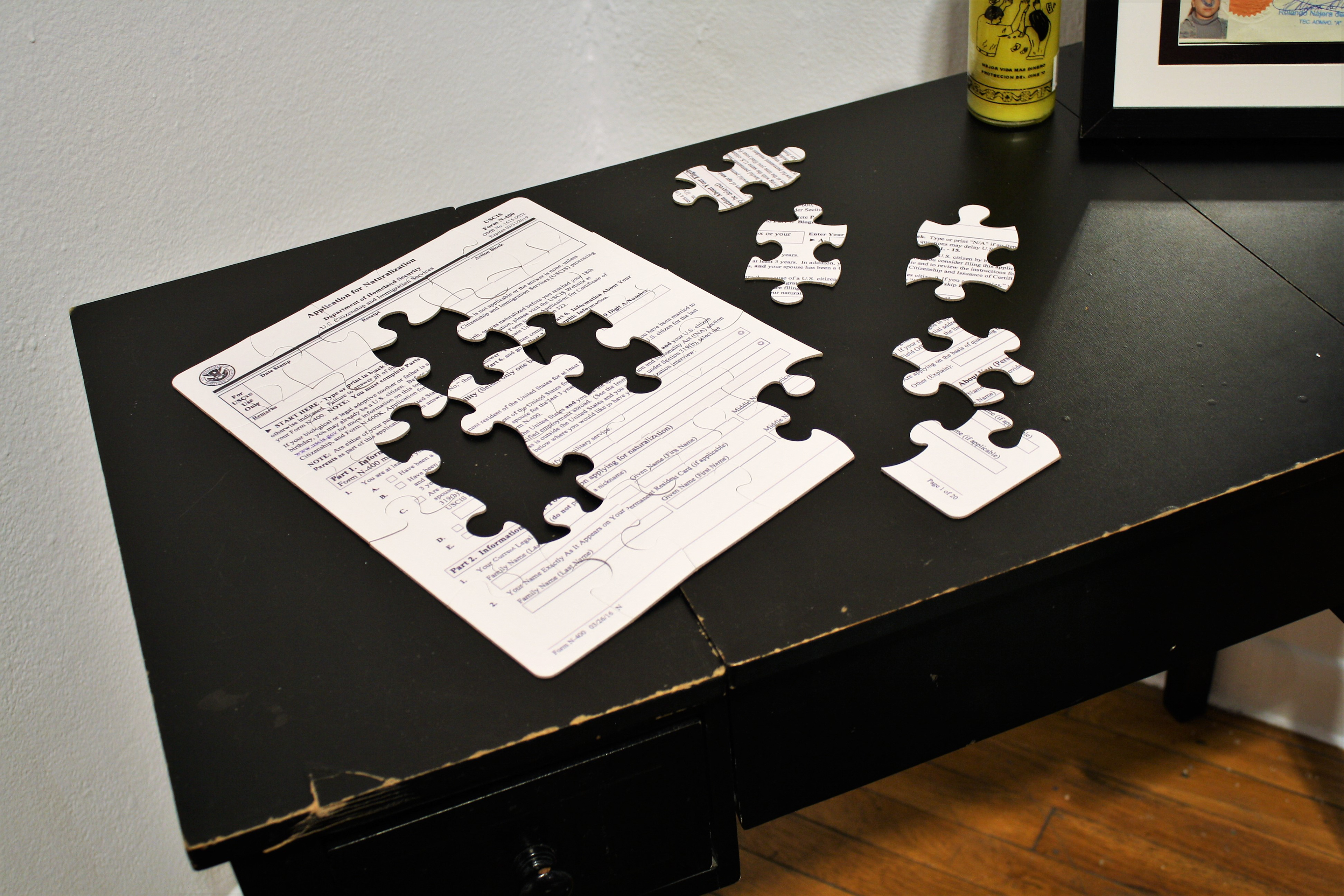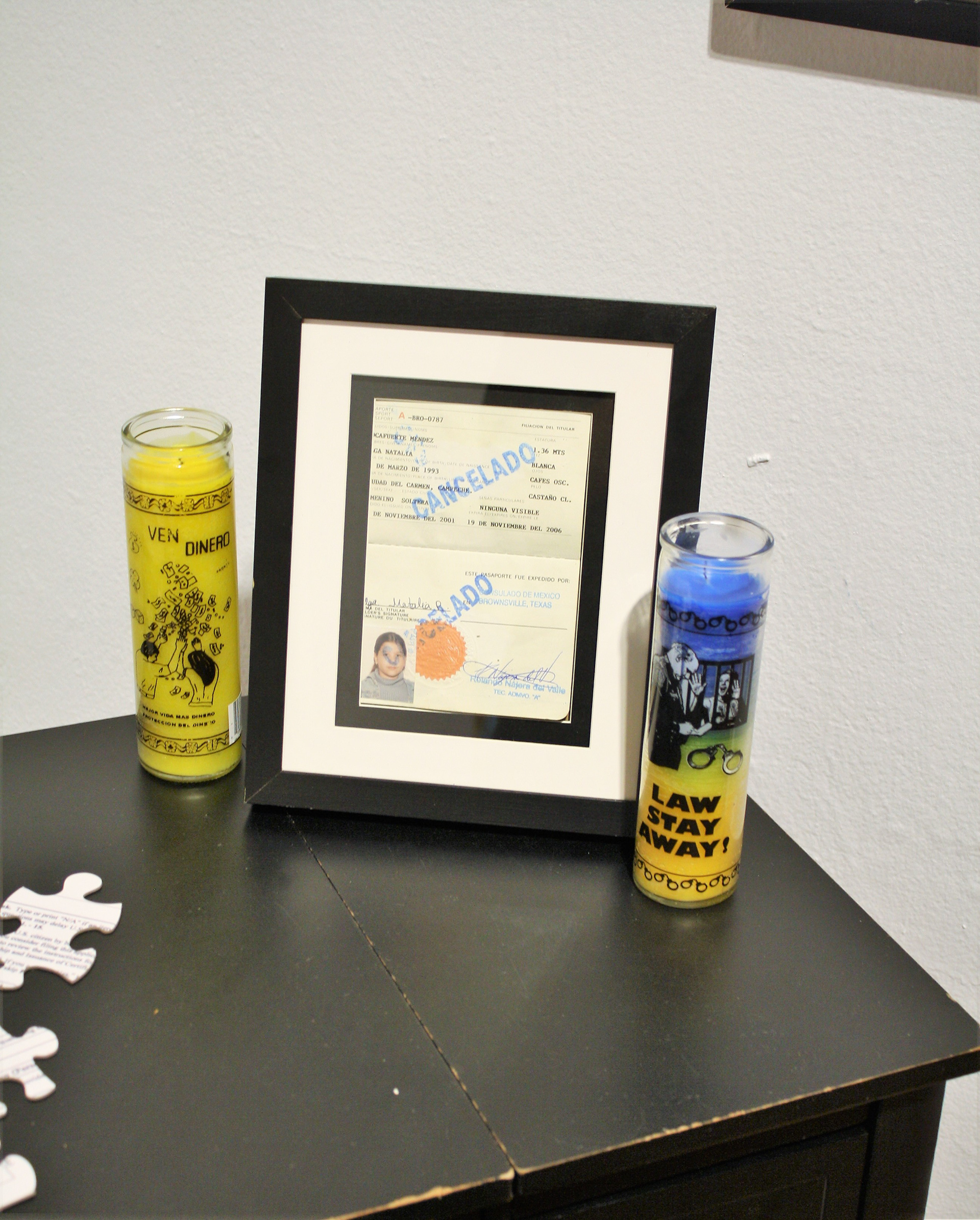 I was thinking about why an audience should care about my work as I was taking a walk. I saw a man riding his bicycle, ringing its bell to oncoming cars.  As he rode past me he said "You just gotta let them know you're there"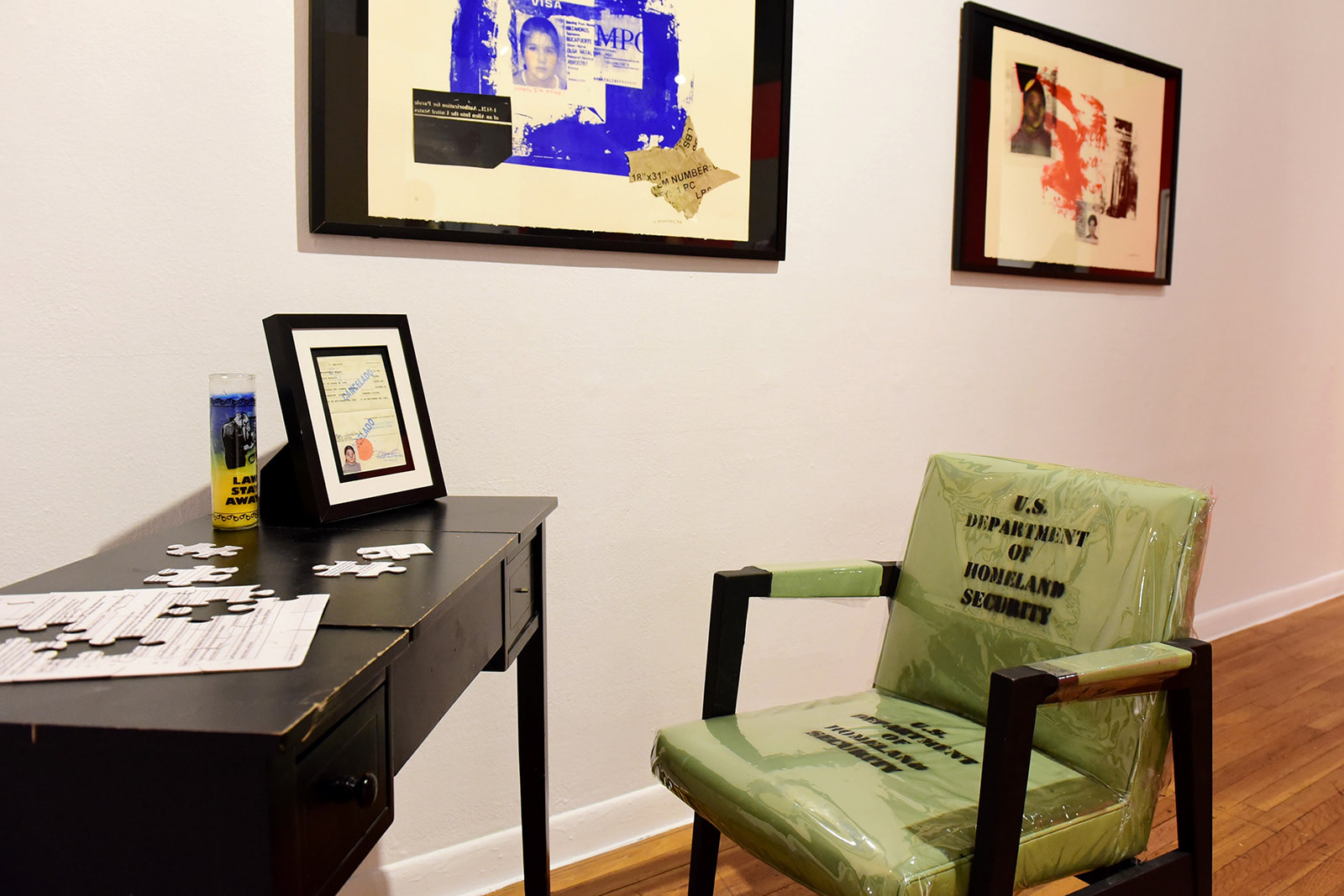 Photo by ©Melanie DeMartinis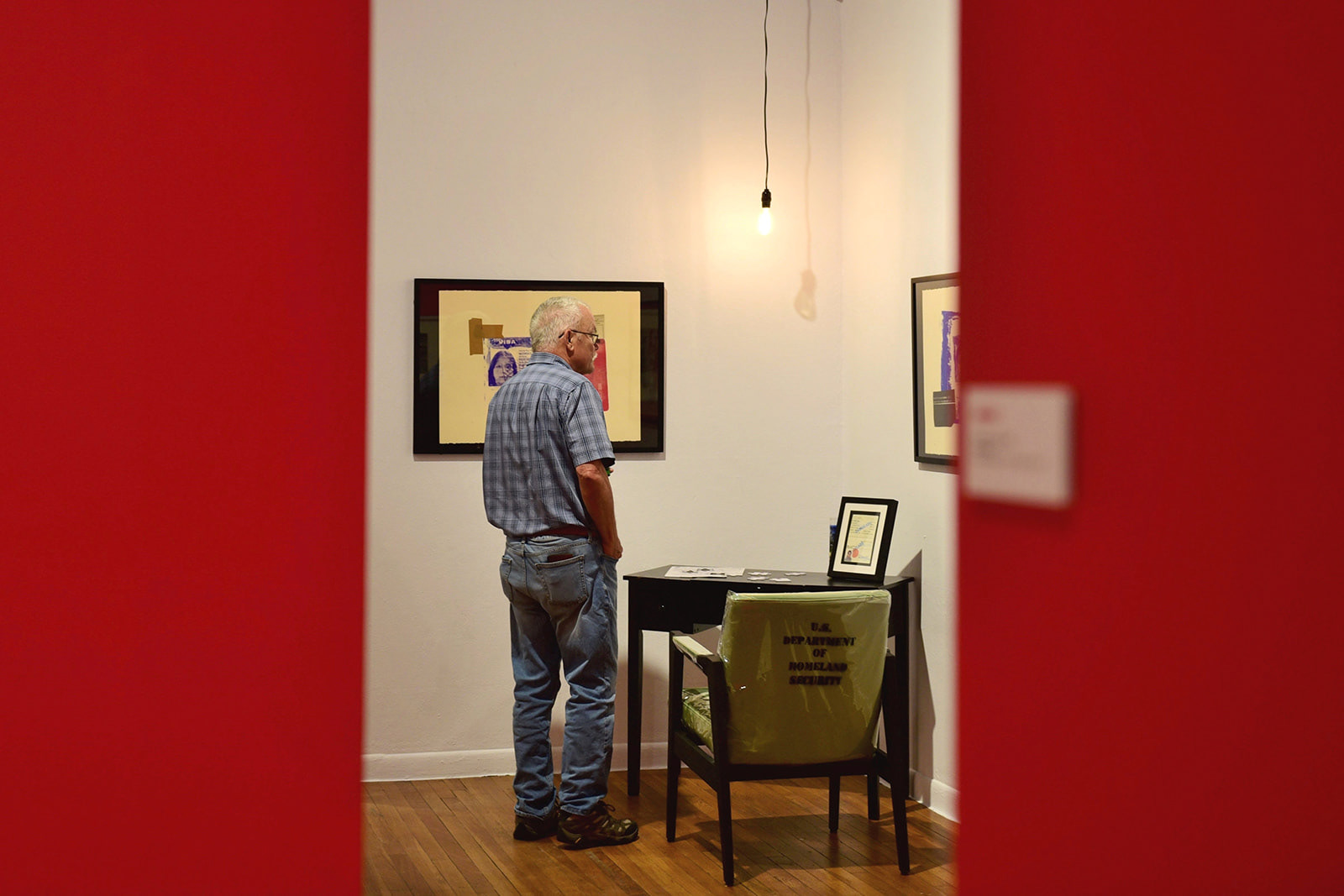 Photo by ©Melanie DeMartinis